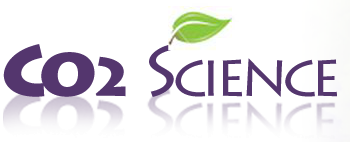 The Center for the Study of Carbon Dioxide and Global Change was founded as a nonprofit 501(c)3 organization in 1998 to provide regular reviews and commentary on new developments in the world-wide scientific quest to determine the climatic and biological consequences of the ongoing rise in the air's CO2 content. It achieves this objective primarily through the weekly online publication of CO2 Science, and which over the years has presented more than 5,000 synopses of peer-reviewed scientific journal articles, original research, and other educational materials germane to the debate over carbon dioxide and global change.
The three principals of the Center's Management Team each hold Ph.D. degrees in fields that are central to the topic of carbon dioxide and global change. Together, they have a total of more than sixty years of professional experience in teaching and conducting and managing scientific research; and they have published more than 500 scientific articles in some fifty different scientific journals. They have also testified in legal proceedings and before Congress, authored books, received awards, appeared in television, radio and newspaper interviews, and spoken at numerous conferences and meetings.
Craig D. Idso, Ph.D., is the founder and former president of the Center and currently serves as chairman of the Center's board of directors. Sherwood B. Idso, Ph.D., assumed the presidency of the Center in 2001. Prior to that time he was a research physicist with the U.S. Department of Agriculture's Agricultural Research Service at the U.S. Water Conservation Laboratory in Phoenix, Arizona, where he worked since 1967.
The Center's role in this project is to recruit lead authors and contributors for the third report; ensure that a steady stream of literature reviews are written and posted on the NIPCC Web site; ensure that the lead authors produce a manuscript; revise the manuscript in response to comments by peer reviewers; and deliver final manuscripts to the publisher in time to meet the publication schedule.
Contact information:
Center for the Study of Carbon Dioxide and Global Change
PO Box 25697
Tempe, AZ 85285-5697
Email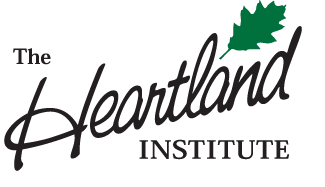 The Heartland Institute is a national nonprofit research organization founded in 1984. It is dedicated to finding and promoting ideas that empower people.
Heartland focuses on effectively marketing the work of individuals and organizations that share its concern over the retreat of individual freedom and growth of government power in the U.S. In 2012, Heartland was acknowledged by The Economist to be "the world's most prominent think tank promoting skepticism about man-made climate change." The New York Times calls it "the primary American organization pushing climate change skepticism."
Heartland operates PolicyBot, an online clearinghouse for the work of some 350 think tanks and advocacy groups containing more than 35,000 research documents. It also sends three monthly policy newspapers – Budget & Tax News, Environment & Climate News, and School Reform News – to every national and state elected official in the United States, as well as thousands of civic and business leaders. It also produces books, policy studies, booklets, podcasts, and videos. More than 250 elected officials are members of Heartland's Legislative Forum, and some 500 academics and experts are members of its Board of Policy Advisors. During 2017, The Heartland Institute raised approximately $5.8 million in support from approximately 5,500 individual, foundation, and corporate supporters. Its 2017 income came from the following sources: Individuals, 70%, foundations, 22%, corporations, 6% . Contributions are tax-deductible under Section 501(c)(3) of the Internal Revenue Code.
Heartland has been involved in the debate over climate change since 1994, when it produced and published Eco-Sanity: A Common-sense Guide to Environmentalism, a Templeton Prize-winning book coauthored by Joseph Bast, Richard Rue, and Peter J. Hill, that identified man-made global warming as a highly speculative theory being advanced for ideological rather than scientific reasons. Since then it has created and distributed more than three million books, videos, and booklets on climate change and worked with allies in two dozen countries. It has hosted 12 International Conferences on Climate Change attracting a total of some 4,000 attendees.
Heartland's role is edit, proof, publish, and promote the NIPCC reports; create an international mailing list of scientists, journalists, policymakers, and civic and business leaders to send the book and promotional material to; create promotional material; design and place ads; and produce a communications program to get the authors of the book into the mainstream and online media.
Contact information:
The Heartland Institute
3939 N. Wilke Road
Arlington Heights, IL 60004
phone 312/377-4000
Email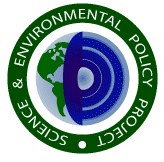 The Science and Environmental Policy Project (SEPP) was founded by S. Fred Singer, Ph.D., in 1990 on the premise that sound, credible science must form the basis for health and environmental decisions that affect millions of people and cost tens of billions of dollars every year. A non-profit, 501(c)3 educational group, its mission is to clarify the diverse problems facing the planet and, where necessary, arrive at effective, cost-conscious solutions.
SEPP has been cited hundreds of times by the major news media. Articles and editorials by SEPP-affiliated scientists have been published in leading journals and newspapers, including the Wall Street Journal, Miami Herald, Detroit News, Chicago Tribune, Cleveland Plain Dealer, Memphis Commercial-Appeal, Seattle Times, Orange County Register, The Bulletin of the Atomic Scientists, New Straits Times (Malaysia), Hindustan Times and Financial Chronicle (Delhi) and Finanz und Wirtschaft (Switzerland), among many others. Dr. Singer has published more than 200 technical papers in peer-reviewed scientific journals, including the International Journal of Climatology in 2008.
With an expanded program of policy and research analysis, and with an international network of scientists working pro bono, SEPP has an impact far greater than its size might suggest. Not surprisingly, Outside magazine, a mainstream environment-oriented publication with some 350,000 subscribers, named Singer one of its "The Ones to Watch" in 2004.
The role of SEPP is to act as chairman of NIPCC, the otherwise informal network of scientists under whose name the Climate Change Reconsidered series appears; coordinate efforts by the Center to identify and recruit scientists as lead authors, contributors, and reviewers; convene NIPCC meetings during the research and review stages to share research and debate areas of disagreement; and participate with Heartland in the release of the report as a spokesperson for the effort.
Contact information:
Science and Environmental Policy Project
1600 South Eads Street, # 712-S
Arlington, VA 22202